Chris is Head of Manager Research at WTW, leading an 80-person international team conducting research of all equity, credit, liquid diversifying and real assets managers and products. Chris oversees WTW's engagement activities in Sustainability and Inclusion & Diversity and has authored a number of high profile papers on these topics.
Chris joined WTW in August 2004 and has held various roles over this time, including: serving as a member of WTW's Global Portfolio Management Group; building-out of direct hedge fund research in discretionary global macro and credit long/short; founding manager research efforts in private debt. Chris sits on the investment committees for a number of the solutions offered by WTW as part its delegated offering.
Chris works closely with a number of WTW's largest clients and has experience consulting to clients on a broad range of issues including investment strategy and manager structure.
Chris holds the CFA UK Level 3 Certificate in Investment Management and has a BA in Mathematical Sciences from St. Catherine's College, University of Oxford.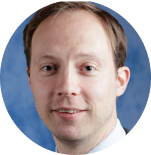 Chris Redmond
Managing Director & Global Head of Manager Research at Willis Towers Watson